Gap
Guaranteed Asset Protection (GAP)
If your vehicle is stolen, accidentally damaged beyond repair, or otherwise declared an insured total loss, your auto insurance company usually covers the replacement value. However, there may still be a gap in your loan balance not covered by the insurance settlement. This can amount to thousands of dollars.
With Guaranteed Asset Protection, your remaining loan balance could be paid in full, saving you months of payments on a vehicle you no longer own. You can add the coverage to any car financed with Alcose Credit Union. Please contact us for a quote.
Credit Disability Insurance
Credit Disability insurance may help make your monthly insured loan payment, up to the policy maximum, should you become totally disabled to a medically-determined sickness or accidental bodily injury and are unable to work.
Credit Life Insurance
Credit life insurance is designed to reduce or pay off the insured balance on your loan up to the policy maximum, in the event the policy owner dies. The coverage is available to our members at group rates and can be conveniently included in your loan payment. Please stop by or call the credit union for more details.
Your purchase of MEMBER'S CHOICE® Credit Life and Credit Disability Insurance, underwritten by CMFG Life Insurance Company is optional and will not affect your application for credit or the terms of any credit agreement required to obtain a loan. Certain eligibility requirements, conditions, and exclusions may apply. Please contact your loan representative, or refer to the Group Policy for a full explanation of the terms. CDCL-2128355.1-0518-0620.
Vehicle Warranty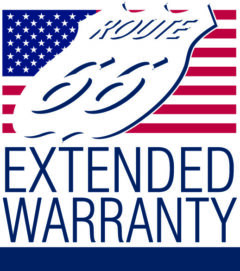 The Credit Union has partnered with Route 66 to offer lower priced extended warranties on both new and used vehicles. If you would like pricing on this warranty for your vehicle, either call or stop in at either office. Be sure to have your VIN number & mileage handy. This will allow us to give you the best offer for your particular vehicle. For brochure (Click Here)